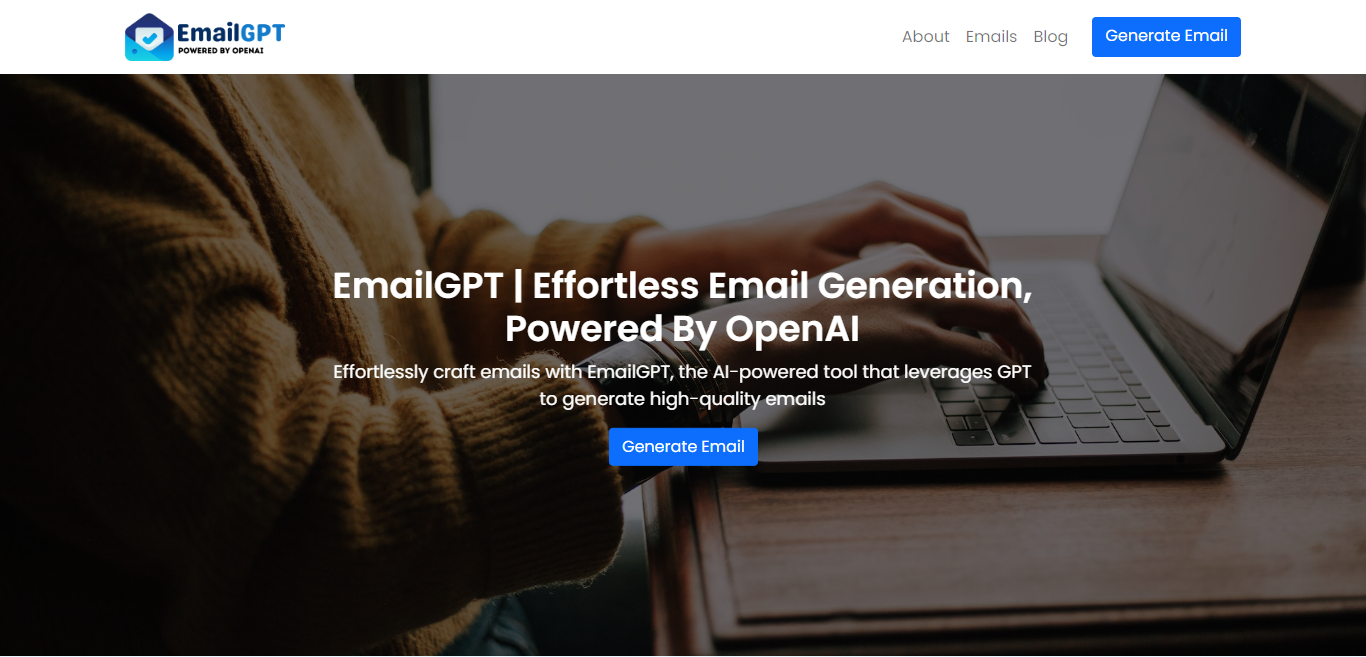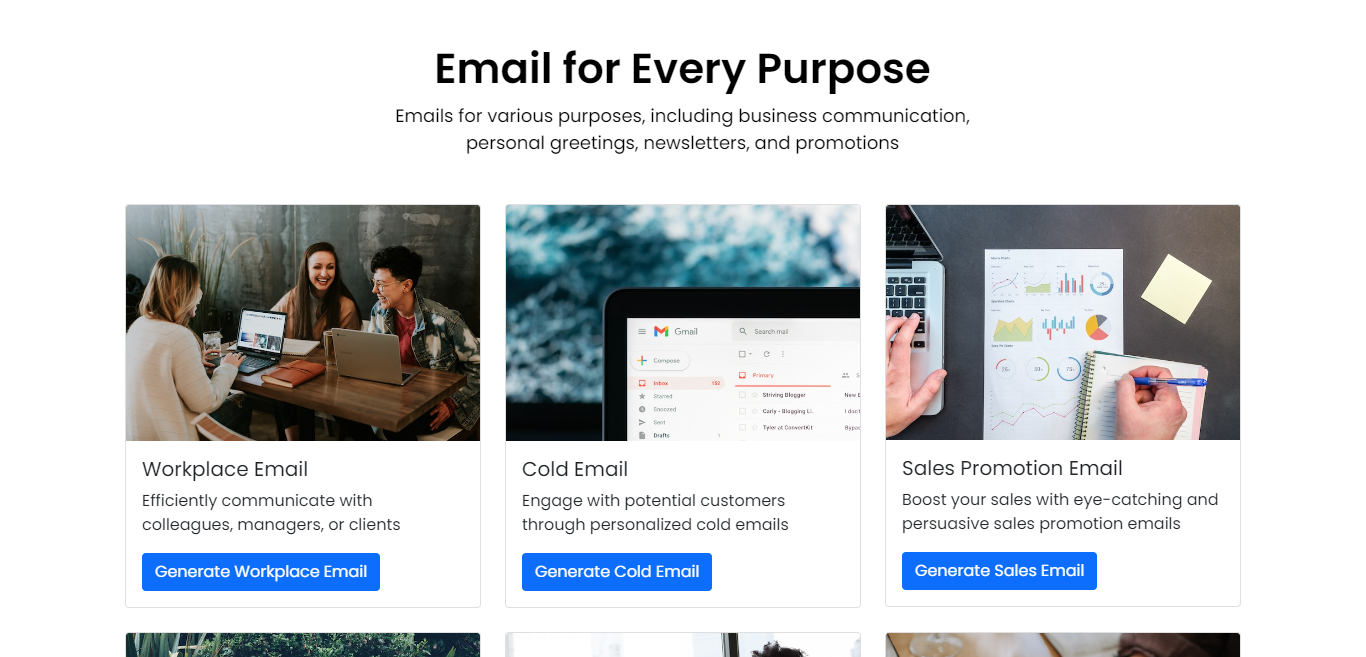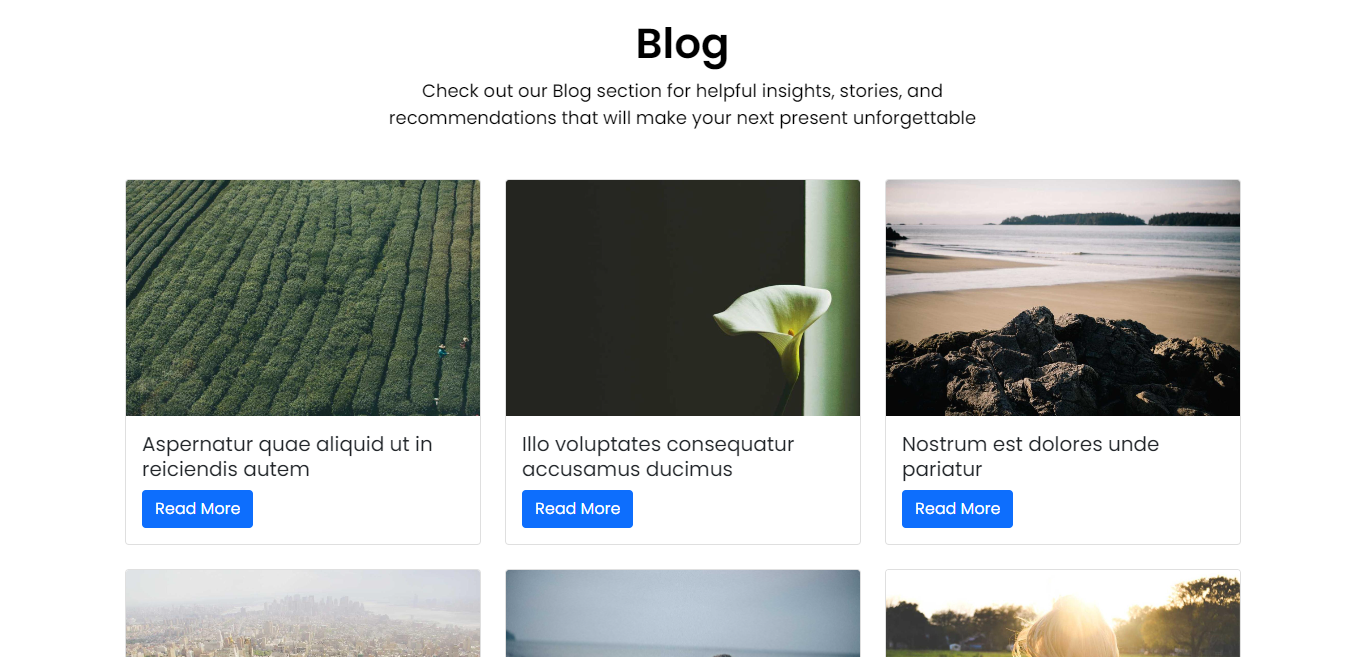 Product information
Category: WordPress
Version: 1.1.0
Browser Compatibility: Chrome, Firefox, Safari, Opera, Edge
Files Included: HTML, CSS, JavaScript, jQuery, PHP
6+2 months of premium support when you purchase from Flerosoft
*Price excludes tax
Introduction:
Effortlessly craft emails with EmailGPT, the AI-powered tool that leverages GPT to generate high-quality emails
Introducing EmailGPT, the revolutionary new web app that harnesses the power of artificial intelligence to create high-quality emails with ease. EmailGPT is powered by WordPress and the OpenAI API, EmailGPT is the ultimate tool for anyone looking to streamline their email communication.
Features
Superfast WebApp
WordPress Template
Responsive Design
Easy customization
Well commented code
Quick Support By Flerosoft
Simple & Rich Documentation
Free Future Updates
Functionalities:
EmailGPT comes with many functionalities. Some of them are listed below:
AI-Powered Email Generation: Say goodbye to writer's block and hello to expertly crafted emails. EmailGPT uses
the OpenAI API to generate natural-sounding emails that are sure to impress.
Customized Emails For Any Situation: Just enter any subject or topic to generate email with a personalized
touch. EmailGPT makes it easy to customize your emails for any situation.
User-Friendly Interface: With EmailGPT's intuitive interface, you don't need to be a tech expert to use it.
Simply input your desired message and watch as EmailGPT generates the perfect email for you.
Time-Saving Efficiency: Say goodbye to hours spent drafting emails. With EmailGPT, you can generate high-quality
emails in a matter of seconds, allowing you to focus on other important tasks.
Browser Compatibility:
Chrome
Firefox
Opera
Safari
Edge
License & Pricing Information
Single Product
Regular
Use in a single end product which end users are not charged for.
Premium support via Email
Use in an end product that's sold
Buy Now